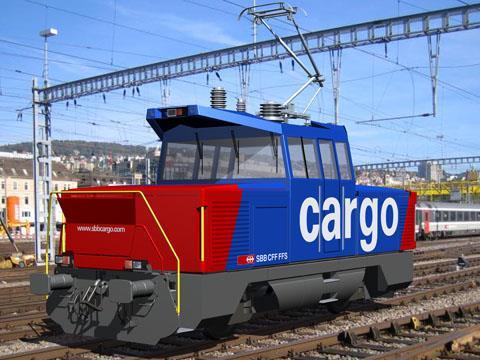 SWITZERLAND: SBB Cargo has awarded Stadler Winterthur a SFr88m contract to supply 30 electro-diesel locomotives in 2012-13 for shunting and light freight duties.
They are intended to replace Type Bm4/4 locomotives and various outdated three-axle designs, and the contract includes options for further locomotives to be ordered as required.
The new twin-axle Eem923 design will be derived from the 21 electric-only Ee922 locomotives which Stadler is currently supplying to SBB under a SFr44·2m contract placed in December 2007.
Like the Ee922, the Eem923 will be able to operate under both 15 kV 16·7 Hz and 25 kV 50 Hz electrification, but it will also have a 360 kW auxiliary diesel engine for use in unelectrified sidings. Weighing 42 to 45 tonnes, it will have both axles powered, a top speed of 100 km/h, and a maximum power at wheel rim of 1 500 kW in electric mode or 290 kW on diesel power.
SBB Cargo invited six companies to tender for the contract, and chose Stadler's bid on the basis of the lowest life-cycle cost.