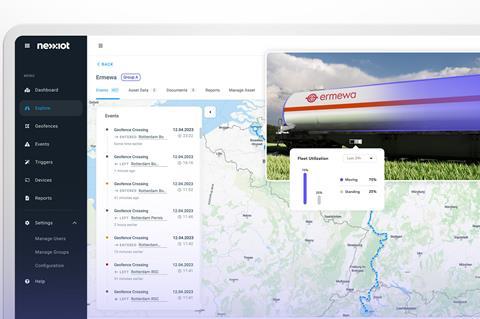 EUROPE: Leasing company Ermewa is to integrate Nexxiot's sensor and data technology into its existing wagon telematics to provide real-time information and detailed metrics covering vehicle location, utilisation, mileage, shocks and other events affecting maintenance, quality and safety.
Nexxiot's technology includes an interoperable ecosystem of ATEX-certified Globehopper gateways and Cloud access to real-time data insights. An open architecture supports the fusion of data from multiple sources.
Ermewa said Nexxiot's existing partnership with braking system supplier Knorr-Bremse was a big factor in its decision to work with the company.
'Our customers are requesting increased access to wagons as part of their strategic plans to move cargo from road to rail', said Ermewa Managing Director Peter Reinshagen on May 2. 'We commit to making sure their needs are met with efficient maintenance processes, driven by the best digital monitoring capabilities available today.'
Dr Nicolas Lange, Chairman of the management board of Knorr-Bremse Rail Vehicle Systems, said 'with high-quality, live data on the condition of a range of subsystems, we will be able to manage maintenance scheduling and procedures far better, ensuring wagons spend minimal time in maintenance workshops'.