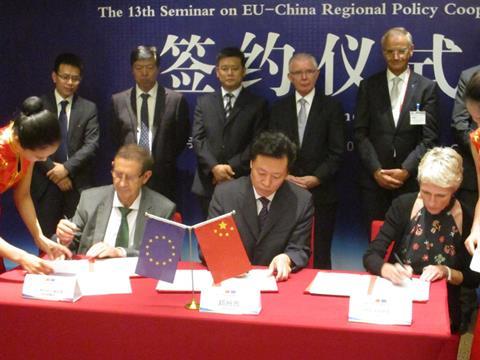 INTERNATIONAL: An agreement for co-operation between logistics hubs to promote the development of Eurasian rail freight has been signed by rail freight association FERRMED, the International Union of Railways and the government of Zhengzhou.
The agreement was signed during the Eurasian Connectivity & Industrial Co-operation Forum held in the Chinese city on July 17-18.
The organisations aim to increase co-operation between logistics and industrial hubs to improve the connectivity and efficiency of intermodal freight transport between China and the EU, supporting China's Belt & Road Initiative.
Companies, research organisations and rail and logistics operators are invited to participate in the programme, which will include annual conferences to be held in the EU and China.