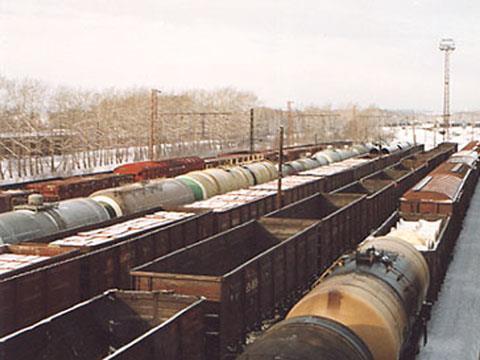 RUSSIA: Steel, mining and vanadium business EVRAZ signed an agreement to sell its EvrazTrans rail freight subsidiary to NefteTransService on November 22. The transaction is worth approximately US$300m, and subject to regulatory approval is expected to close by the end of the year.
The deal includes assets worth US$243m, including 4 114 open wagons with an average age of 5½ years. EVRAZ will retain and continue to operate hopper wagons previously owned by EvrazTrans. The business being sold produced a profit before tax of US$49·8m in 2011, which the EVRAZ said reflected its position as an in-house operator, and 'is not representative of EvrazTrans gondola business operations on a stand-alone basis.'
EVRAZ has also signed a five-year framework contract for NTS to provide around 30% of its rail transportation needs, at market prices which will be negotiated quarterly.
'The sale of EvrazTrans is in-line with EVRAZ's strategy of divesting non-core assets', said EVRAZ Chief Executive Alexander Frolov. 'The recent transactions in the rail cargo transportation sector in Russia are evidence that this market is now undergoing consolidation. The divestment of EvrazTrans will unlock the value of the asset for EVRAZ while the long-term off-take service agreement will guarantee continuity of services for transporting EVRAZ's products.'