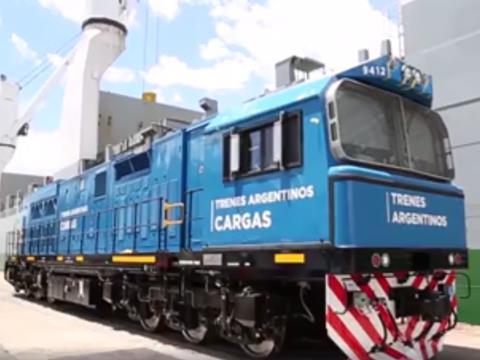 ARGENTINA: In the presence of Transport Minister Guillermo Dietrich, the first two diesel freight locomotives that CRRC of China has supplied for the 1 676 mm gauge San Martín network were unloaded in the Port of Buenos Aires on December 13.
They form part of the 107 locomotives being supplied by China to Argentina at cost of US$230⋅9m for the San Martín, as well as the 1 435 mm gauge Urquiza and 1 000 mm gauge Belgrao networks.
Chinese suppliers are also producing 3 509 wagons worth US$653⋅7m for Argentina. A batch of 1 676 mm gauge vehicles was included in the shipment unloaded on December 13.