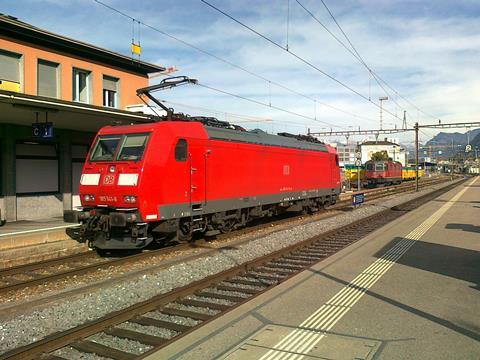 EUROPE: An automatically operated freight train ran successfully between Sierre and Sion in Switzerland on October 19 using ATO over ETCS.
The trial run was undertaken as part of a pan-European research project backed by Shift2Rail, using a section of SBB's Rhône valley main line equipped for Level 2 operation. The train of seven freight wagons was hauled by DB Cargo locomotive 185 141-9, which had been fitted with onboard ATO by AŽD Praha.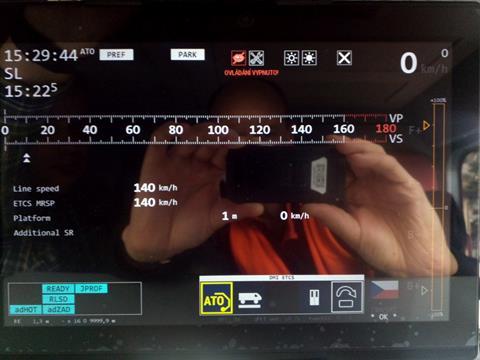 A programme of demonstration runs has been scheduled to bring together the work of projects from two Shift2Rail innovation programmes. DB Cargo is leading the Automated Rail Cargo Consortium in the freight pillar IP5, along with Bombardier and Siemens. Both suppliers are also part of the Thales-led X2Rail-3 project, which is working to develop advanced signalling, automation and communications technology under the IP2 signalling pillar.
ARRC has created a platform for operators and suppliers to design, test and mature a range of ATO technologies in conjunction with SBB's SmartRail 4.0 next-generation rail control programme
A joint architecture and interface specification document was agreed between ARCC and X2Rail-3 in mid-2019, defining how ATO over ETCS would support attended operation to GoA2. The use of standard interfaces in the central architecture is intended to permit the use of onboard units from four suppliers: Alstom, AŽD Praha, Hitachi and Siemens.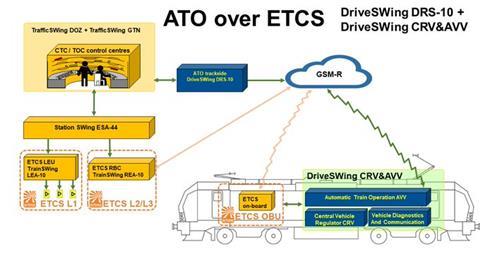 As a partner in X2Rail-3, AŽD Praha has supplied its Drive SWing DRS-10 ATO over ETCS technology, which builds on 25 years of legacy ATO experience in the Czech Republic. Integration testing of the various ATO modules began at the Bombardier laboratory in Mannheim in November 2019, with the intention of starting track tests in the second quarter of 2020.