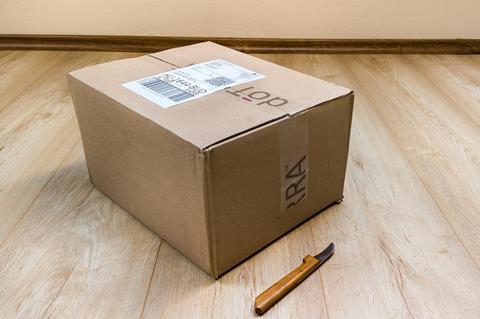 SWEDEN: Innovation agency Vinnova is to fund a project which aims to use spare capacity on passenger trains to carry high value light goods such as pharmaceuticals and e-commerce deliveries.
The SKr1m grant has been awarded under a programme which aims to facilitate 'rapid and sustainable change' to mitigate the coronavirus crisis.
The pilot project on the Stockholm to Malmö route will involve ticket distribution technology company SilverRail, train operator Snälltåget and logistics company Airmee.
SilverRail is to develop a digital platform enabling last-mile logistics firms to buy space on passenger services. This would enable operators to monetise the spare capacity created by the drop in ridership triggered by the pandemic and the introduction of social distancing measures.
Silverail said the pandemic had significantly increased the volume of e-commerce orders needing to be transported, but rail freight currently lacks the flexibility and on-demand booking that online retailers need.
'Combining passengers and freight traffic is not new', said Maria Perman, head of Business Development. 'However, it has not been done on trains in modern times. We believe the time is now and expect to have a solution ready for the Christmas shopping season, which will provide Sweden and other countries with a climate-neutral and scalable rail freight option.'