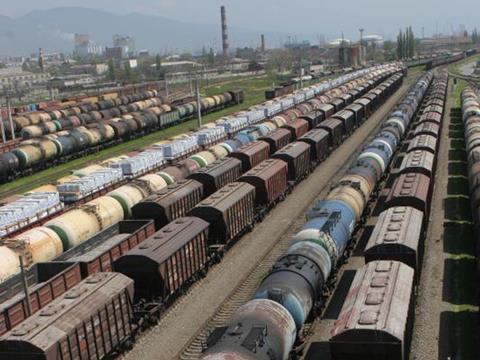 RUSSIA: Steelmaker NLMK Group has appointed Freight One to manage internal logistics at two sites operated by its Long Products Division in the Urals region. Under the pilot outsourcing programme Freight One will manage rail transport and maintenance at the NSMMZ and NLMK Metalware plants using rolling stock leased from NLMK Group.
Freight One said the deal would expand its service portfolio into the industrial market, where it believes it can reduce customer's rail transport costs by at least 8%.
'Launching a pioneering new project in the rail freight market, we set ourselves a goal to cut transport costs for our customer, accelerate wagon turnover on the access tracks to the plants, as well as improve Freight One's co-operation with the Russian Railways in industrial goods transport', said Vitaly Kushchenko, Director of Freight One's Yekaterinburg branch, on February 12.