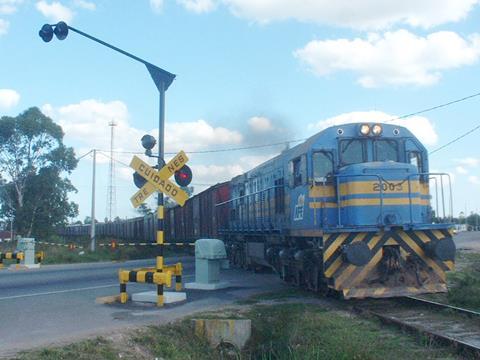 URUGUAY: Supply of rolling stock is one of three priority areas identified for developing co-operation between state railway AFE and FS Group of Italy.
Announcing on May 12 that it had signed a memorandum of understanding with AFE in Montevideo, FS reported that its Mercitalia freight business had submitted a bid to supply 200 wagons, including hoppers and flat wagons, for the transport of wood pulp, grain and ballast. Under a previous MoU signed in 2005, FS had supplied 300 wagons to AFE.
The current agreement will also see FS provide technical assistance to AFE for staff training and infrastructure upgrades. The latter are expected to include the US$500m programme to upgrade the 270 km Montevideo — Paso de Los Toros route to carry 2 million tonnes of wood pulp a year.