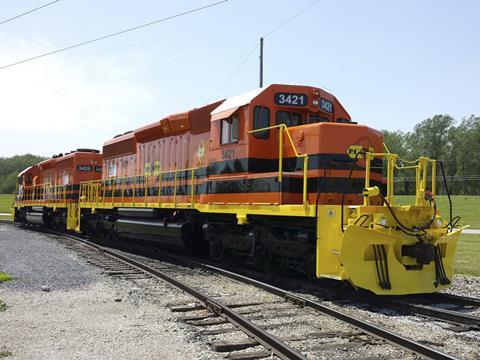 INTERNATIONAL: The US$8·4bn acquisition of freight railway group Genesee & Wyoming by affiliates of New York and Toronto listed global investor Brookfield Infrastructure and Singapore's foreign reserves investor GIC has been completed.
The US$112 per share deal had been announced in July.
'This transaction is an excellent outcome for all G&W stakeholders', said G&W CEO Jack Hellmann on December 30. 'For our customers, employees, and Class I partners, the long-term investment horizon of Brookfield and GIC is perfectly aligned with the long lives of G&W railroad assets. We look forward to building on G&W's track record of safety, service excellence and commercial growth as we become an important component of a portfolio of global infrastructure assets.'
G&W owns or leases 119 freight railways, with around 8 000 employees and 3 000 customers.