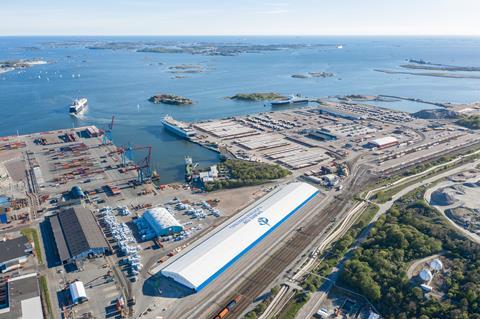 SWEDEN: A tent which is 360 m long, 60 m wide and 15 m high has been erected at the port of Göteborg to provide a covered space for handling weather-sensitive forest products such as pulp and paper rolls arriving by rail.
The freight will be transferred to containers for onward transport, with up to 100 000 TEU/year expected to be handled.
'It's not exactly a camping tent, but rather a fully equipped storage facility that meets all our demands and specifications', said Arvid Guthed, Vice-President, Port Development, at the port authority.
Around 60% of the port's container volumes currently arrive or leave by rail.
'This is the result of long-term investment in the Railport concept, which connects the whole of Sweden to the port by rail', said Claes Sundmark, Vice-President, Sales & Marketing.