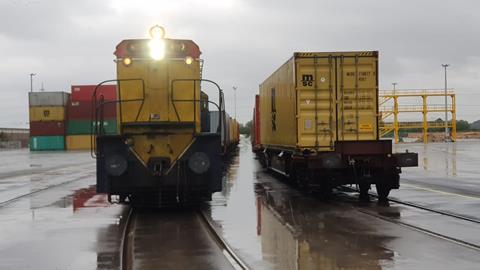 ISRAEL: The Depolog freight terminal at the Port of Haifa has opened, with Israel Railways' first train carrying 21 containers.
The terminal was built by ISR and marine engineering company Maagan. It three tracks with a total length of 1 500 m, including two tracks for loading and unloading.
The existing cargo terminal at the port has also been upgraded and expanded.