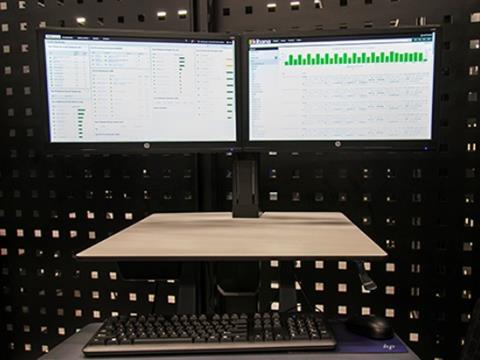 USA: Herzog Technologies is to make its Positive Train Control support and hosting services available to smaller freight railroads under an agreement with the American Short Line & Regional Railroad Association announced on May 10.
'The implementation of PTC is one of the most complex and challenging projects to be mandated for the US rail system', said ASLRRA President Linda Bauer Darr, pointing out that short lines 'often do not have the technical staff and expertise, but have a complicated role to play, integrating with multiple Class I railroads'. She believed that the agreement with Herzog would enable the association 'to offer PTC support at a price that is reasonable for our small business members' who need to fit PTC to meet the congressional mandate or the requirements of their Class I partners.
Under the agreement, the 603 ASLRRA members, which together operate more than 75 000 route-km or 29% of the US rail network, will have access to the Herzog Hosting package. This offers a core hosted infrastructure to provide complete PTC back office functionality, including the appropriate production and test environments, along with Interoperable Train Control Messaging, Crew Initialization and Consist Management software.
Individual railroads buying into the system will be able to connect their locomotives to the central server whenever they need to operate in PTC mode. The system will exchange information between trains, lineside devices, and back office applications in real-time, sharing the necessary data on train movements, speed restrictions, train position and speed, and the status of signals or turnouts.
'We understand the complexities and hurdles of PTC implementation, particularly for the small business environment of short line railroading, and are pleased to have developed a solution that meets the needs of this community', said Herzog Technologies Vice President, Rail Systems, Jim Hanlon.
In addition to PTC Hosting, Herzog is offering a range of additional services including start-up support, compliance, training, and in-service testing.