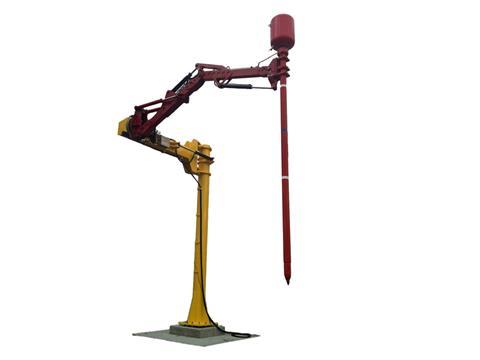 FREIGHT: The HopperPopper from Pneumat Systems assists in the unloading of dried grains and meal products from wagons by combining compressed air blast technology with precise hydraulic controls.
The wirelessly controlled HopperPopper allows operators to position a hydraulically- driven blast probe in the hopper compartment, blasting out bulk material bridges and hang-ups.
The manufacturer says it will help to it eliminate the problems that come from 'banging, pounding and poking' wagons, while decreasing unloading times and reducing labour costs.