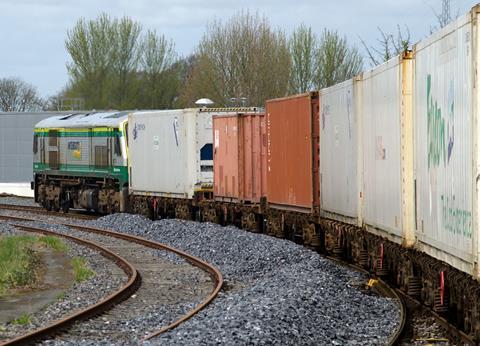 IRELAND: Iarnród Éireann has begun procurement for a multi-year framework contract covering the supply of up to 400 wagons of various types to meet its future needs.
The national railway plans to place an initial order for approximately 200 wagons, including a sub-fleet of up to 30 ore wagons, and the framework contract would run for eight years an option to extend by a further two years.
IÉ envisages that the wagons could be designed for higher speeds than its current fleet, with features for improved efficiency and safety including two pipe air brakes, disc brakes and latch/buckeye couplers with integral buffing capability.
Potential bidders must be able to show experience in the design and supply of bogie wagons for infrastructure, intermodal and ore traffic operating at speeds of up to 120 km/h.
Following a prequalification process, invitations to tender are expected to be issued in January 2023, with the winning bidder to be announced in September.