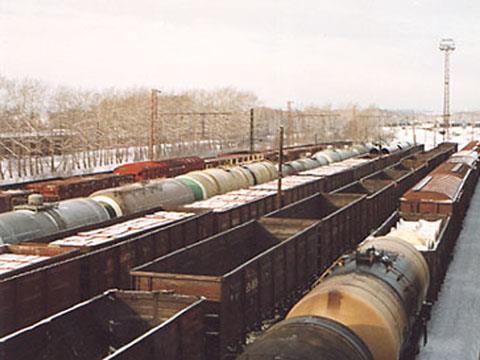 RUSSIA: Independent Transport Co was the winning bidder for the 75% minus two shares stake in Russian Railways' First Freight Company subsidiary which was sold by auction on October 28.
ITC is owned by Vladimir Lisin, Chairman of Novolipetsk Steel and reported by Forbes to be Russia's richest man.
Four companies including Transoil and NefteTransServis had prequalified for the auction, but with a bid of 125·5bn roubles ITC was to only one to go higher than the opening price of 125·375m roubles.
Founded in 2001, ITC already has a fleet of 27 000 wagons. Local media reports say the company plans to offer RZD a further 125·5bn roubles to take full control of Freight One, which owns around 200 000 wagons, or 22% of the Russian fleet. Freight One carried 302 million tonnes of freight in 2010 with revenue of 103·5m roubles.
'We are satisfied with the outcome of the auction, and congratulate the winner', said RZD President Vladimir Yakunin, who described the privatisation of a controlling stake in Freight One as a key element in the reform of the national railway's freight activities. He added that it would generate 'significant funds to support investment'.
Yakunin said ITC was 'a strategic investor interested not only in commercial benefits, but also in the development of the rail transport system'. RZD hopes for 'good co-operation and mutual understanding with the new owner'.