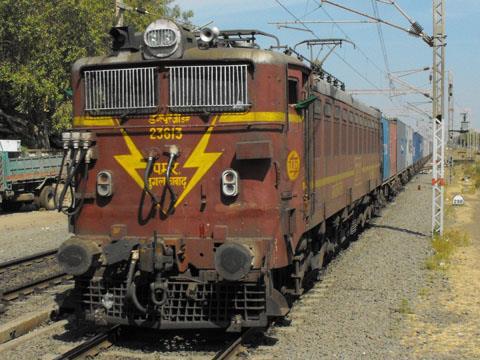 INDIA: Rail freight forms a key part of the government's plan to raise incomes in the food sector by developing a national supply chain for the refrigerated delivery of perishables including milk, meat and fish.
Kisan Rail is to be established, a public-private partnership to provide chilled logistics services using refrigerated vans attached to freight and express passenger trains.
A 17 tonne capacity Refrigerated Parcel Van has already been developed by Rail Coach Factory Kapurthala, with nine vehicles now available for booking on a round-trip basis at 1·5 times the cost of standard freight.
Container Corp of India Ltd has developed an agriculture logistic centre at Rai in Sonepat, and has procured 98 ventilated insulated containers with a capacity 12 tonnes for the movement of fruit and vegetables.
Cold storage facilities have been developed at Ghazipur Ghat, New Azadpur, Raja ka Talab and Dadri, another is under construction at Lasalgaon and Central Railside Warehousing Corp has obtained approval for sites in Fatuha and Mancheswar.