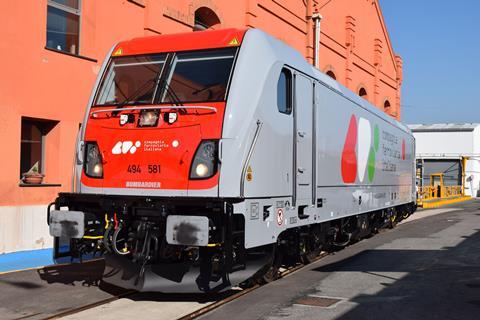 ITALY: Infrastructure fund manager F2i SGR and Ania, the National Association of Insurance Companies, have announced the acquisition of a 92·5% stake in independent freight operator Compagnia Ferroviaria Italiana. The remaining 7·5% is held by founding shareholder Giacomo Di Patrizi, who remains as CEO.
CFI was founded in 2007 and is now the third largest rail freight operator in Italy by turnover, after the national railway's Mercitalia business and SNCF's Captrain.
CFI operates about 170 trains/week, has 230 staff and has annual revenue of about €64m, with its main activities being in the steel, automotive and food sectors. It also provides training, testing, and specialised haulage services.
The acquisition announced on April 20 is the first by the ANIA F2i Fund, the fourth fund managed by F2i SGR. Rail is a new market for F2i, which has investments in ports, airports, motorways, energy distribution networks, renewable energy, telecoms, health and social care through 19 managed companies with a combined turnover of €4·3bn and 19 000 employees.
'With this operation, the ANIA F2i Fund enters a sector that is essential for the support of the national production system and, at the same time, crucial to contribute to the progressive decarbonisation of goods transport in Italy', said F2i SGR CEO Renato Ravanelli. 'F2i's investment philosophy is to create an independent, efficient, national champion that is able to achieve economies of scale, also by aggregating additional operators, and to develop intermodal projects with other assets of the fund, such as goods ports, a sector in which F2i has recently invested. At CFI we have identified a well positioned operator to pursue this strategy.'
Ania Chairman Maria Bianca Farina said the Covid-19 pandemic 'has shown how important it is for Italy to have independent and efficient operators for the transport of goods by rail: in recent weeks many of the essential goods have reached families thanks to goods trains while restrictive measures on the movement of people have hindered road transport. We believe that infrastructure will contribute to the regrowth of our economy and we confirm the commitment of the insurance sector to support the country's system even in these difficult times.'