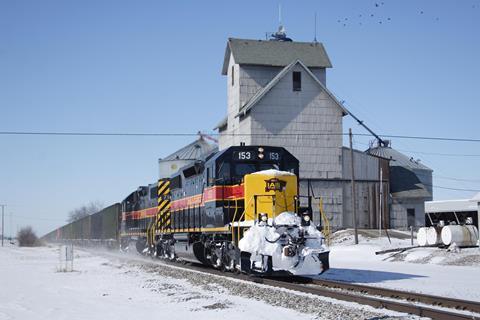 USA: Infrastructure investor iCON Infrastructure Partners V has acquired a 40% stake in regional freight railway Iowa Interstate Railroad from Pittsburgh-based Railroad Development Corp, which remains the majority owner.
IAIS was formed in 1984, with RDC acquiring a minority interest in 1991 and owning 100% since 2004.
'RDC's business model is based on partnerships', said Henry Posner III, Chairman of RDC and IAIS, on December 31. 'In this case we are fortunate to have found a partner that shares our culture. Together we are well positioned to advance the interests of the customers and communities we serve, and the interests of our industry as part of one of the world's great network businesses.
'IAIS will now increasingly serve as a platform for growth. This can take many forms, ranging from partnerships with other railroad companies to industrial development and investment in infrastructure such as intermodal facilities and river ports.
'We see in iCON a partner with a global reach and a focus on infrastructure, with resources that complement our own. We welcome iCON as a partner and appreciate this vote of confidence in our quest to earn the position of the most respected railway company in North America.'
IAIS operates the former Rock Island main line between Chicago and Omaha, with a branch to Peoria. The 950 km network connects with all seven Class I freight railways in the USA, as well as a number of short lines and the Mississippi and Illinois river systems. Its diverse customer base includes agriculture, construction and consumer products, with traffic including corn, soya beans, agricultural products such as ethanol and animal feed, construction stone, steel, sand and intermodal containers.
Investments by funds advised by iCON Infrastructure include energy companies in North America, freight facilities in the Netherlands, Italian container terminal and logistics business Gruppo Spinelli, Hannover Airport in Germany and utilities in the UK. Past investments include rolling stock leasing companies Porterbrook (2008-14) and Alpha Trains (2008-11).