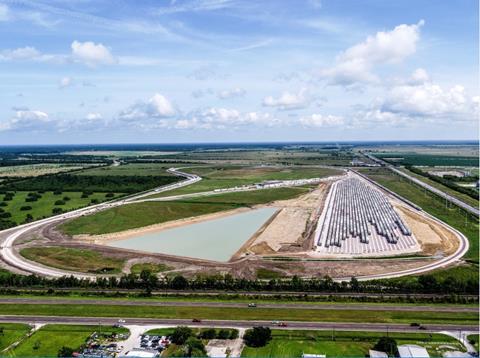 USA: Following four years of development Iron Horse Terminals has fully opened its freight facility at Beaumont in the southeast Texas petrochemical region.
The site, which is connected to Union Pacific and BNSF routes, has space for storing more than 1 300 wagons, a 30-wagon maintenance facility, a 10-wagon transloading facility and a washing plant.
Customers include refiners, chemical and plastics producers, aggregate and ready-mix suppliers, and large construction projects.
IHT has plans to expand to provide space to store 4 500 and maintain 75 wagons, as well as developing rail served warehouses, plastics repackaging facilities and an inland container port.
'Our plan is for IHT to become an integral part of the industry in southeast Texas', said President Steven Birdwell on June 17. 'The size and location of the facility, coupled with the diversity and quality of our services, will allow IHT to create efficiencies in the local industry's supply chain.'