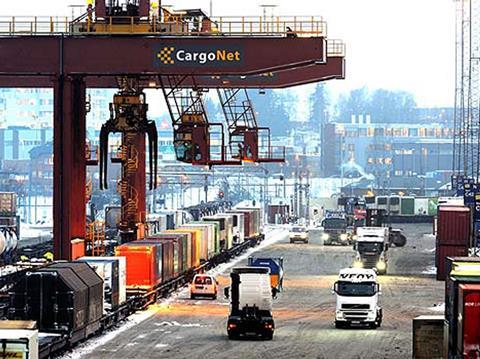 NORWAY: Infrastructure manager Jernbaneverket has acquired the freight terminals previously owned by the RailCombi subsidiary of NSB's CargoNet business, and is to make them available for use by any operator.
The purchase covers terminals in Narvik, Bodø, Fauske, Mo i Rana, Trondheim, Bergen, Kristiansand, Drammen and Alnabru (Oslo). 'Whereas terminals have previously been divided into public and private parts, everything will now become public and be managed by Jernbaneverket', said Kjell Maudal, Head of Terminals at Jernbaneverket. 'With uniform management and co-ordination of all areas in the terminal we will be able to facilitate greater competition'.
The Ministry of Transport & Communications decided on the acquisition in July last year. Following what Maudal called 'hectic' but 'constructive' negotiations, the deal has been completed at a lower cost than the NKr23·2m which was allocated in the national budget.
Jernbaneverket has selected a site at Torgård as its preferred option for a new freight terminal serving the Trondheim region.