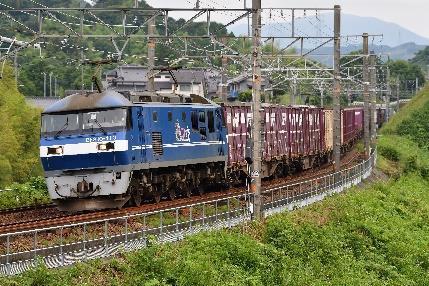 JAPAN: JR Freight is to begin the regular transport of bonded cargo between warehouses and Tokyo's main airports in April 2023, as part of a programme to reduce emissions and provide reliable logistics services as Japan faces a shortage of lorry drivers.
During the coronavirus pandemic, the number of international flights to and from Kansai Airport, south of Osaka, was reduced. This prompted Fukuoka-based private railway operator Nishitetsu to focus on freight movements from its Rinku cargo centre in Izumisano on the Honshu mainland to Narita and Haneda airports near Tokyo.
The movement of bonded consignments was initially undertaken using medium-sized commercial vehicles, but there is a growing shortage of drivers in Japan and reliability and regularity could not be guaranteed. There was also growing concern over the CO2 emissions from the road freight flows.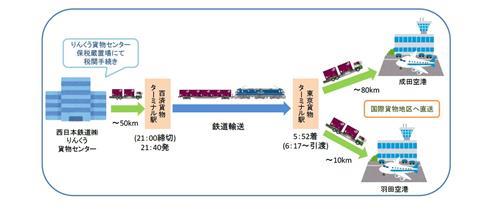 As a result, the feasibility of using rail was investigated, and it was found that this would reduce CO2 emissions by around 60%. Successful trials were undertaken by JR Freight, Nishitetsu and logistics company Senko, with cargo moved to Tokyo's major airports on behalf of various airlines.
It is envisaged that about 50% of the freight volumes currently moved by road between Nishitetsu's Rinku logistics base and Haneda and Narita airports will travel by rail when regular services start in April.