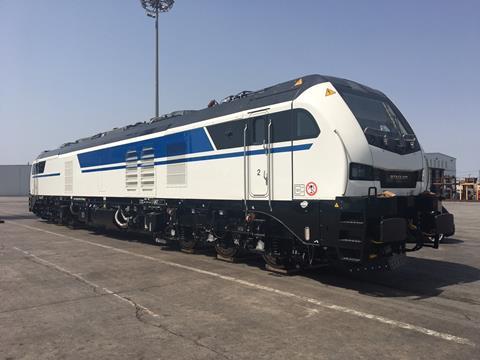 TURKEY: Private rail freight operator Körfez Ulaştırma has reported an increase in traffic for the first quarter of the year and confirmed its intention to expand its locomotive fleet.
The subsidiary of Turkey's largest oil refiner Tüpraş was the first private operator to be granted a government licence to run trains when the rail market was liberalised in 2017.
Tüpraş reported on April 28 that Körfez had moved a total of 571 000 tonnes in Q1 2023, up from 534 000 tonnes in the same period last year.
This was almost entirely made up of oil products being transported from Kırıkkale to Izmit, Mersin and Batman to serve Tüpraş' four main refineries, although the operator also moved 12 000 tonnes of iron ore for a private customer from Sivas to İskenderun.
Körfez currently operates a fleet of seven Stadler EuroDual electro-diesel locomotives and five PowerHaul diesel locos produced by Wabtec and Tülomsaş. It has a fleet of 519 tank wagons for oil products including 75 commissioned in the 2022 financial year, and 35 flat wagons.
A further two Stadler EuroDual locomotives were ordered at the start of this year and are scheduled for delivery by the end of 2024.
During 2022 Körfez overhauled 249 of its wagons at its Kırıkkale maintenance depot which began operations in 2021 after the operator gained Entity in Charge of Maintenance certification.