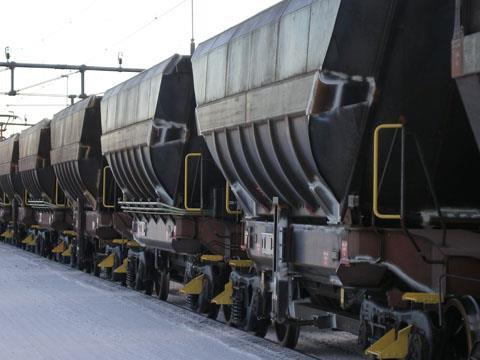 EUROPE: Northland Resources has announced an agreement to form a 50:50 joint venture with civil engineering firm Peab to manage the transportation of iron from the magnetite mine which Northland is developing at Kaunisvaara, 100 km north of the Arctic Circle in Sweden.
Production is expected to be underway at the end of 2012, with an annual capacity of 5 million tonnes of iron ore concentrate.
The joint venture will manage the entire transport chain, include lorry transport to the Svappavaara railhead, movement by rail to the Norwegian port of Narvik, and loading onto ships. One or two further partners are to be invited to join the venture, Northland President & CEO Karl-Axel Waplan said on June 29. No decision has been taken has been taken as to whether the joint venture will operate trains itself, or subcontract haulage.
Kiruna Wagon has been commissioned to develop an ore concentrate wagon for the project, with an order for up to 220 envisaged. Peab has a SKr800m contract for civil works at the mine.