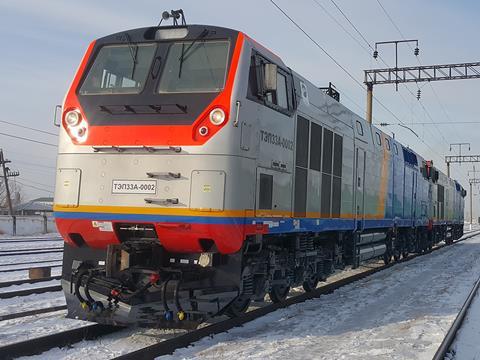 KAZAKHSTAN: A business development plan for 2017-21 has been approved by the board of national railway KTZ.
Net income in 2017 is expected to reach 29bn tenge and operating profit 127bn tenge, up from 28bn and 90bn tenge respectively in 2016. Traffic is expected to be 188·7 billion tonne-km in 2017, with China – EU transit container traffic expected to increase 220% to 230 000 TEU.
Passenger traffic in 2016 totalled 18 057 million passenger-km, which is expected to be exceeded this year as a result of the launch of new services in the run-up to EXPO-2017 in Astana.