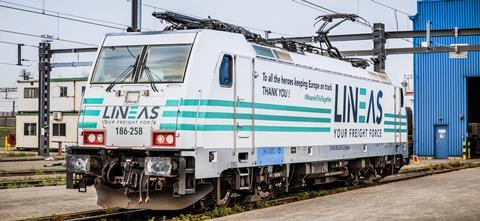 BELGIUM: Freight operator Lineas has unveiled a Bombardier Transportation Traxx locomotive which has been branded to honour people working to fight the coronavirus pandemic.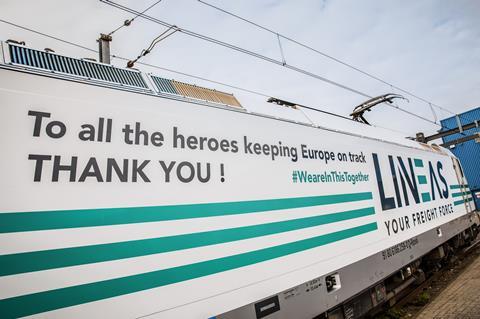 'This is our way of saying thank you to the many brave people who are at the forefront in this crisis', said the operator's Assets & Network Operations director Jeroen Spruyt on April 9.
'Above all, of course, the medical staff, but also people in other relevant roles, such as in supermarkets, pharmacies or in transportation. Even in the tough day-to-day work at Lineas, hundreds of people work to transport essential goods such as food, medicines and disinfectants. We will all get through this together and we hope that this locomotive will encourage everyone who sees it.'
Lineas said rail freight demand had decreased by 20% to 30% because many companies have stopped producing, and operators were calling on the Belgian government to support the sector.