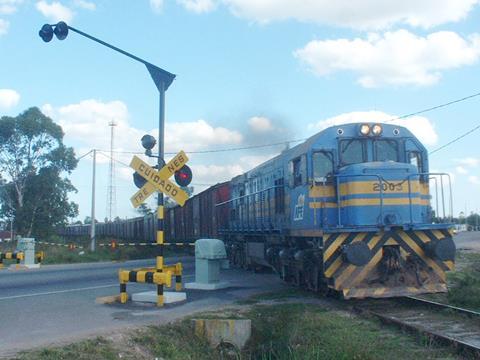 URUGUAY: Latin American development bank CAF has approved a US$45m loan to Servicios Logísticos Ferroviarios, a new freight operating company formed by state railway AFE and national development corporation CND.
With US$11⋅5m of local match funding, the CAF loan will be used over the next two years to purchase new rolling stock, upgrade the existing locomotive and wagon fleets and upgrade infrastructure including freight facilities and maintenance workshops.
With work already underway to overhaul traction and rolling stock, SLF President Carmen Melo said that execution of the project to revive rail freight in Uruguay would now be accelerated. 'We think it's a major step forward in the development of a national logistics network that will complement the infrastructure upgrade currently underway at a cost of US$300m', she said.