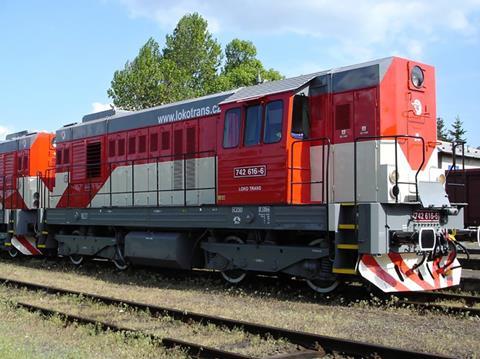 MACEDONIA: Czech freight operator and rolling stock maintenance company Loko Trans is to invest €20m to establish a logistics centre in Skopje to serve the Balkan region.
This will include facilities for rolling stock maintenance and repair, as well as freight transhipment, warehousing and a customs office. Construction is expected to start in the first half of 2017 for completion within a year. Loko Trans expects to create between 150 and 200 jobs at first, growing to 600 at a later stage.
Subsidiary Loko Trans Cargo has begun the process to obtain certification enabling it to operate freight trains in Macedonia.
Founded in 1990, Brno-based Loko Trans operates and leases locomotives and wagons, undertakes maintenance and supplies spare parts. It has regional maintenance and repair bases at Střelice u Brna in the Czech Republic and Dubnica nad Váhom and Šurany in Slovakia.
'We decided to invest in Macedonia about five years ago mainly because of its location on Pan-European Corridors VIII and X as well as connections with neighbouring countries', said Loko Trans owner Karel Jalový. 'We found a skilled workforce in the railway engineering sector, so we expect to start our investment here as soon as possible'.