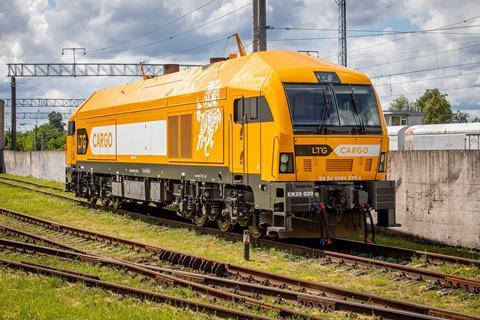 INTERNATIONAL: The Lithuanian national railway's freight business LTG Cargo has signed its first co-operation agreements in Kazakhstan, as part of its strategy of expanding, diversifying and developing routes between Asia and Europe which avoid Russia.
A co-operation agreement with the KTZ Express intermodal subsidiary of Kazakhstan's national railway is aimed at developing transport along the Trans-Caspian corridor.
Another agreement with Eurasian Vector covers the transport of 13 000 tonnes of metal alloy from Kazakhstan to the Lithuanian port of Klaipėda later this year.
LTG Cargo has also signed a memorandum with Kazakh railway construction company Temirzhol Zhondeu for co-operation in Moldova, where the Kamkor subsidiary is the main contractor for the modernisation of the 233 km Bender (Tighina) – Basarabeasca – Giurgiulești line. The contractor will lease main line and shunting locomotives from LTG Cardo this summer for use on the project.
LTG Group says it intends to provide services to other companies in Kazakhstan, and to introduce freight forwarding services.
It is also continuing to develop partnerships with its Latvian and Estonian counterparts to exploit the potential of the Amber Train [corridor/service?] between the Baltic States and western Europe.
'Freight movements need to find new routes', said LTG Cargo CEO Eglė Šimė on June 20. 'We aim to strengthen international co-operation and in doing so both further diversify our activities and help businesses find the logistics solutions they need.
'We are talking to companies in Kazakhstan about a project that could connect Lithuania to the Far East and Central Asia, bypassing Russia. Together with our recently reopened subsidiary LTG Cargo Ukraine, we are already taking the first historic steps towards a new direction and hope to contribute to the development of a multi-modal rail, port and motor transport route crossing nine countries.'