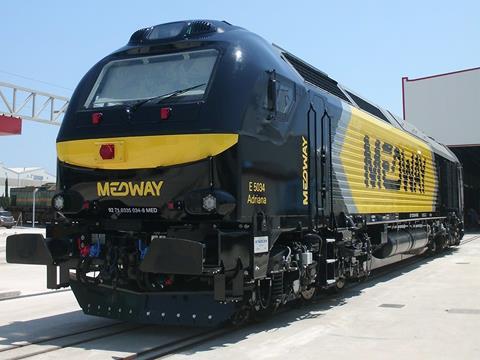 SPAIN: Medway of Portugal has operated its first freight train on the Spanish national network between Madrid and Valencia, where five return intermodal services are now provided each week.
Hauled by a Euro 4000 diesel locomotive and comprising 38 wagons carrying 76 TEU, the first service arrived at the Fuente de San Luis terminal in Valencia on February 2 after a 7 h journey.
'This is the first route we have we have operated between two Spanish cities but it certainly will not be the only one', said Medway President Carlos Vasconcelos. 'We are sure that after this route, we will have new and more opportunities that will allow us to continue to strengthen our position in the Iberian market'.