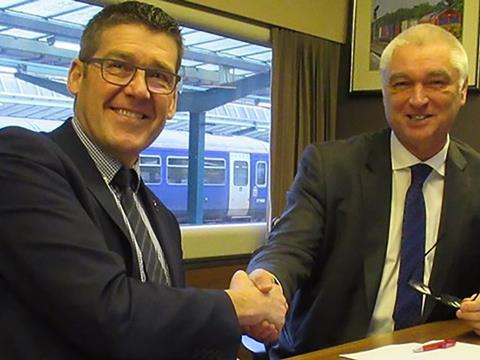 Russian company Repetek has become the full owner of ZMK-Trans with the purchase of the 50% stake held by an outside shareholder. ZMK-Trans has around 300 flat wagons used for timber and general purpose transport, which will now supplement GK Maximum's fleet of more than 10 000 wagons.
Malcolm Logistics has awarded DB Cargo UK a £21m three-year extension until August 2020 of a contract to move around 30 000 containers/year from Daventry International Rail Freight Terminal to Mossend and Grangemouth.
A first shipment of fruit from Pakistan to Kazakhstan by rail has been completed by KTZ Express. The refrigerated containers carried 260 tonnes of mandarins more than 5 000 km via Iran and Turkmenistan to Astana in 18 days.
Portuguese freight operator Medway has been granted Part B of its safety certificate which will enable it to operate on the Spanish national network.
Russia's Federal Freight Co and UVZ-Logistic have terminated without penalties a leasing deal covering 27 200 open wagons which was signed in March 2016 but proved unfavourable to UVZ-Logistic.