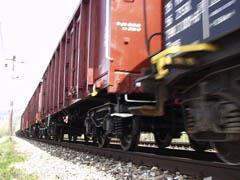 SWEDEN: Freight operator MidCargo has been renamed CFL Cargo Sverige, reflecting CFL Cargo's purchase of a 51% stake in the company with effect from January 1.
MidCargo was established in 1990 as BK Tåg, and is now a joint venture between CFL Cargo and Svensk Tågkraft. It is to be integrated into the international network of CFL Cargo, which was created in 2006 through the merger of the Luxembourg national railway's freight business with the rail activities of steel producer ArcelorMittal. CFL Cargo now also has subsidiaries in Germany, France and Denmark.
'Thanks to our Swedish subsidiary, we can now extend our rail freight activities towards the north and add another Scandinavian country to our geographic range, which is an important factor when providing customised door-to-door services to our international customers', said Fernand Rippinger, Chairman of the CFL Cargo Sverige board and Chief Executive of CFL Cargo.