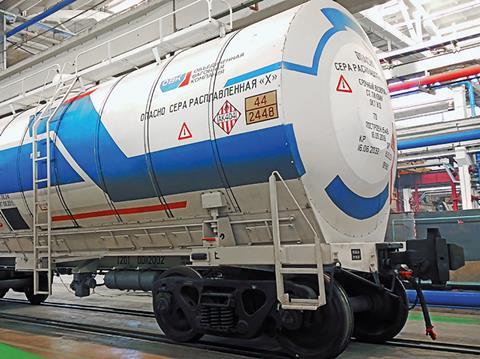 RUSSIA: United Wagon Co's TikhvinChemMash subsidiary is to supply 112 Type 15-6913 molten sulphur tank wagons to Gazprom's transport business GazpromTrans under a 952m rouble contract.
The design takes into account lessons learned from the operation of older vehicles and feedback from testing undertaken at Gazprom sites in Orenburg and Astrakhan.
The tanks will be made from corrosion-resistant steel and will offer a capacity of 44 m³ or 72 tonnes, 9 tonnes more than older designs. Insulation and electric heating systems will save time and energy during unloading, while the expected 800 000 km or eight years between scheduled overhauls will reduce operating costs.