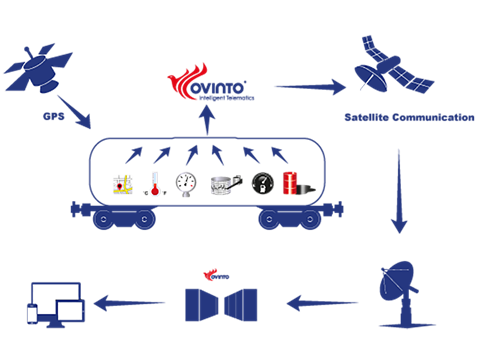 EUROPE: Chemical supplier SABIC is to equip its fleet of 500 chemical tank wagons with ATEX Ovinto Sat M2M tracking and monitoring systems developed by Ovinto based on Globalstar satellite communications technology.
Ovinto Sat collates data from various sensors and GPS devices on each of SABIC's wagons, and sends information including the location, pressure, temperature and whether it has been loaded or unloaded by satellite to the customer headquarters at user-defined intervals.
Ovinto Sat uses Globalstar's STX3 chipset, which offers low power consumption compared to GSM, with a battery life of up to eight years.