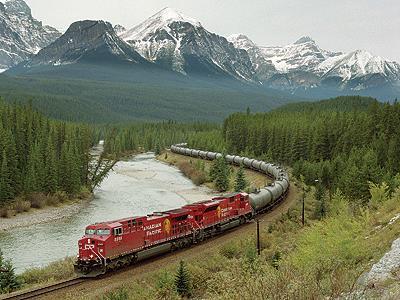 CANADA: Just hours before its annual shareholder meeting, Canadian Pacific Railway announced on May 17 that President & CEO Fred Green was standing down with immediate effect, after 34 years with the company, and would not be standing for re-election. Chairman John Cleghorn expressed his thanks to Green for 'his dedicated years of service'.
The company said Cleghorn and four other directors including former Executive Vice-President Ed Harris had also indicated their intention to stand down, 'after taking into account the views expressed by shareholders about the desire for board change'.
CP's board had been in discussions for several months with a group of activist investors led by William Ackman of US hedge fund Pershing Square Capital Management, which holds a 14·2% stake in the company. Ackman has been pushing for senior management changes, including the replacement of Green by former CN CEO E Hunter Harrison, in a bid to improve productivity and drive down the operating ratio more rapidly than envisaged in the company's current multi-year investment plan. In the past week there had been indications that several other major shareholders would back this line.
The resignations paved the way for the election of seven nominees proposed by Pershing Square, including Ackman himself, alongside nine current directors who remain in post. According to CP, there would be 'only 16 candidates for the 16 available positions on the board'.
After his election, Ackman told the meeting he was 'honoured to work with the new board to take this great company to even higher levels of performance and achievement. We will not make progress overnight but we will deliver on our commitment to make this railway one of the best railways in the world.'
At a board meeting following the AGM, the 16 directors selected Madeline Paquin to serve as Acting Chair of CP, and named newly-elected director Stephen Tobias as interim CEO; he is a former Vice-Chairman and Chief Operations Officer of Norfolk Southern. A search committee has been appointed to identify a permanent CEO. The board said it was 'united in its commitment to serving the best interests of this great company', adding that 'we are looking forward to working together to build value for our shareholders.'