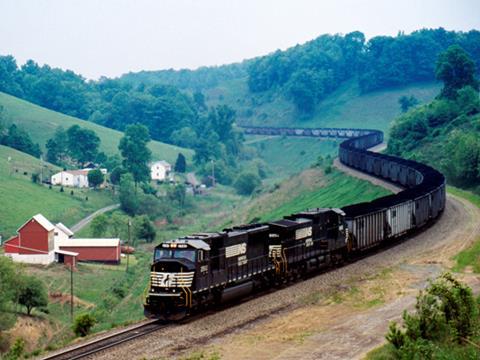 USA: Norfolk Southern has announced that it is to close its Roanoke office building later this year, relocating the functions currently housed there to its operational headquarters in Atlanta and its corporate headquarters in Norfolk.
NS said its aim is to 'foster departmental synergies and to make better use of the company's real estate assets and support the company's goal of streamlining its management workforce.'
Around 500 people currently working in marketing, accounting, IT and other departments at the Roanoke site will have the option of relocating, while some regionally-oriented positions will move to other locations in the Roanoke area.
'This will not involve any involuntary force reductions, and we will provide substantial relocation packages for those who choose to relocate,' said NS President James A Squires on January 27.
Roanoke will remain the headquarters for the railway's Virginia Division, and the company will continue operating a switching yard and locomotive and wagon maintenance facilities at Shaffer's Crossing, and a locomotive overhaul and rebuilding facility in its East End Shops.
'Norfolk Southern has been a proud corporate citizen of Roanoke for more than 130 years, and that will not change', said Squires. 'While our profile may be reduced, Roanoke will remain a key location in our network, and we will remain engaged in the community.'