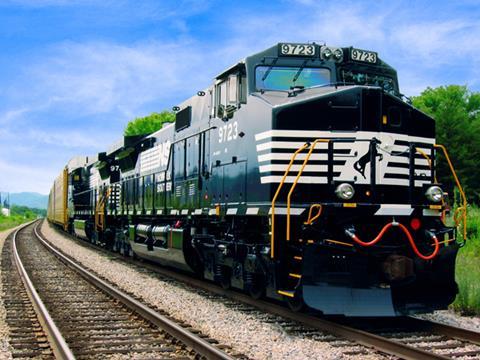 USA: Norfolk Southern Corp has confirmed its intention to relocate its corporate headquarters from Norfolk in Virginia to Atlanta in Georgia.
The railway's operating team is already based in Atlanta, and the company has previously announced plans to consolidate eight regional dispatching centres in the city.
NS announced on December 12 that was in advanced discussions to purchase a site from Cousins Properties at 650 West Peachtree St NW. Cousins Properties would also manage construction and development.
'Alignment, collaboration, and accountability are the hallmarks of Norfolk Southern's plan to transform this company and its culture', said the Class I railway's Chairman, President & CEO Jim Squires. 'Our potential has always been great and now is greater still, as we bring together all of our headquarters functions into a single, integrated team.'
According to NS the relocation process has already started, but will take 'several years' to complete.