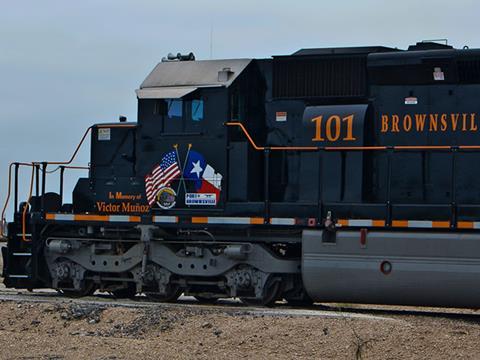 USA: The Brownsville Navigation District authority which manages the port of Brownsville, Texas, has appointed regional and short line group OmniTRAX to manage the Brownsville & Rio Grande International Railroad on its behalf. The deal runs for 30 years, and includes the development of an industrial park on adjacent land.
The 53 km railway connects the port with the Union Pacific and BNSF networks, and via UP to Kansas City Southern de Mexico's route into Mexico. 'This is a great opportunity for OmniTRAX, the Brownsville & Rio Grande International Railroad and the people of Brownsville to bring in new industries, create new jobs, increase the tax base and boost the local economy', said OmniTRAX CEO Kevin Shuba.
OmniTRAX has acquired Sand Springs Railway Co, which operates a 51 km railway linking Sand Springs and Tulsa, Oklahoma. SSR connects with the UP, BNSF and South Kansas Oklahoma Railroad networks, with traffic including steel, pulpboard, scrap iron, scrap paper, petroleum products, plastics and lumber. 'The Sand Springs Railway has a great customer base and we are committed to providing the resources to quickly act on new opportunities there', said Shuba.