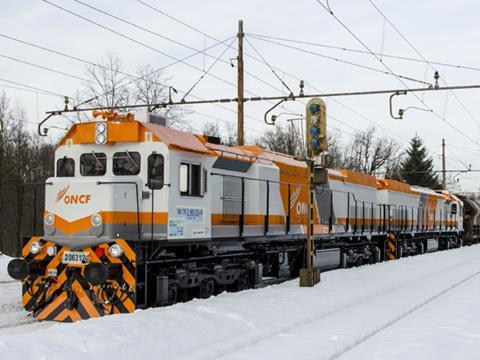 MOROCCO: The first four of 20 NGT26CW-3wNFORCE diesel locomotives ordered by Moroccan national railway ONCF last year were on test in Croatia during January.
The 3 300 BHP Co-Co freight locomotives have been assembled by TŽV Gredelj as subcontractor to US firm National Railway Equipment Co. They are powered by second-hand EMD 16-645 engines remanufactured by NREC.
The first 15 locomotives will have a top speed of 104 km/h, the remaining five will be suitable for 140 km/h.
Electro-Motive Diesel, NREC, Qatar-based Blooming Heights, China National Corp for Overseas Economic Co-operation and Croatian national railway HZ have expressed interest in acquiring the assets of TZV Gredelj, which entered bankruptcy in October.