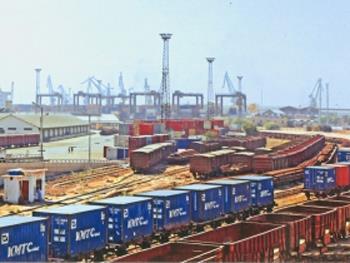 PAKISTAN: China Railway Rolling Stock Corp signed a Rs3·92bn agreement for its Jinan Railway Vehicles subsidiary to supply 800 hopper wagons to Pakistan Railways on January 14.
Deliveries are scheduled for six to 10 months, with 205 of the wagons to be supplied from China and 595 produced at PR's Mughalpura workshop in Lahore.
The wagons will be designed to operate at up to 100 km/h, and are to be used to carry coal to power stations in Karachi and Qadirabad.
PR plans to call tenders for the supply of a further 585 hopper wagons.