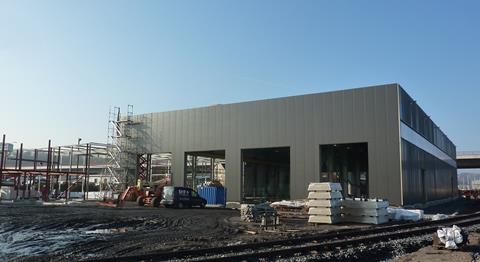 GERMANY: Captrain Deutschland subsidiary ITL Eisenbahngesellschaft held a topping-out ceremony for a new depot at Pirna near Dresden on November 23.
The 38 000 m2 facility will have a four-track workshop, spare parts stores, offices, 3 000 m of sidings and facilities for testing locomotives under different electrification systems.
Contractor STM Montage has completed the shell of the workshop over the last six months, and the majority of the trackwork has now been installed. Completion is planned for mid-2013.