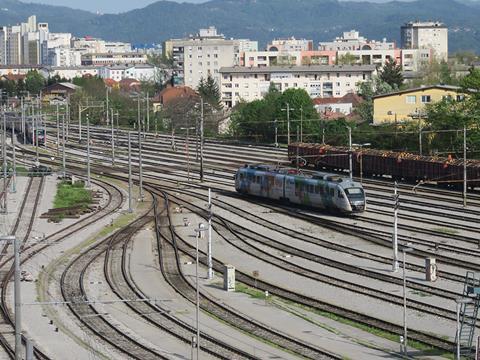 SLOVENIA: The Advanced World Transport subsidiary of privatised Polish freight operator PKP Cargo purchased an 80% stake in Slovenian freight company Primol-Rail on December 6.
Primol-Rail was founded in 2016, although it has not yet begun train operations. 'This purchase creates the opportunity to enter the Slovenian market', said PKP Cargo CEO Czesław Warsewicz. 'Now we can operate from the Adriatic Sea to the Baltic Sea.'
State incumbent SŽ Tovorni Promet, Adria Transport and Rail Cargo currently operate freight trains in Slovenia, while port operator Luka Koper and Primol-Rail have licences but are not yet operating trains.
The Ten Rail subsidiary of Austrian company Zeller Transporttechnik is also seeking to enter the Slovenian market.