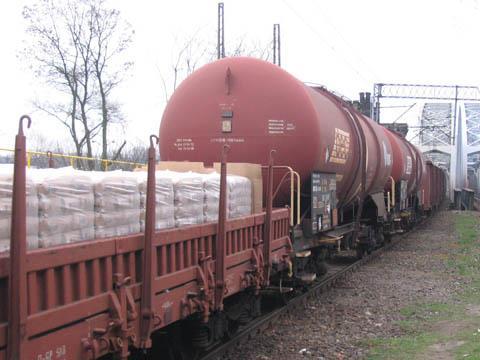 POLAND: On March 1 the Prime Minister's office confirmed that the government intends to press ahead with plans to privatise the national state-owned rail freight operator PKP Cargo
As with other freight operators across Europe, PKP Cargo was hit hard by economic slowdown, reporting an operating loss of 497m złoty in 2008. However, the introduction of reforms and reductions in staff numbers reduced the loss to 178m złoty in 2009; the projected results for 2010 envisage a net profit of approximately 60m złoty.
PKP Cargo is currently valued at 2·6bn złoty. At present the state Treasury holds a 97·53% stake in the business, while the national railway holding group PKP SA has just 2·74%. Ahead of the privatisation, the company is expected to be recapitalised by the formal transfer of servicing facilities, depots and other property which are used by PKP Cargo but owned by PKP SA.
The government has accepted a recommendation from McKinsey & Co that it should sell a 50% stake plus one share to a selected strategic investor, giving this partner overall control of the company. Under the proposed terms of the sale, the government will require the new owner to make a substantial investment in locomotives and rolling stock as much of the fleet now in use is considered obsolete. The money to be raised from the sale will be used to relieve the Polish government's budget deficit as well as reducing PKP SA's debts which are now estimated at 5bn złoty.
However, it is unclear who the strategic investor might be. As PKP Cargo is the second largest rail freight operator in Europe by tonnage, the European Union is expected to block any sale to DB Schenker. In January the transport ministers of Poland and the Czech Republic announced that they were in discussion to merge their two rail freight operators, suggesting that PKP Cargo, CD Cargo and possibly Slovakia's ZSSK Cargo could form the basis of a strong international business in central and eastern Europe.
Read more about freight mergers in eastern Europe in our Analysis story from the February 2011 issue of Railway Gazette International, available to subscribers in our digital archive.