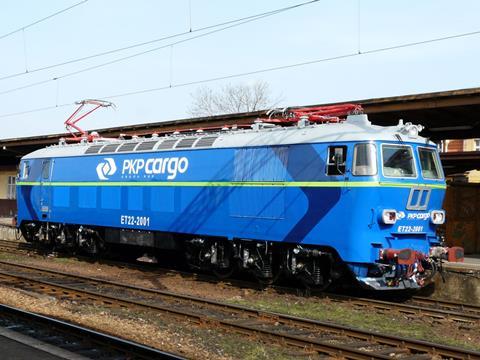 POLAND: An agreement for PKP Cargo to acquire a stake of up to 49% in the Pol-Miedź Trans transport subsidiary of copper and silver mining company KGHM was signed on February 2. PMT has a 2·4% share of the Polish rail freight market, with a fleet of 63 locomotives and 1 550 wagons.
Subject to the completion of due diligence and regulatory approval, the companies intend to finalise the transaction in the second quarter of this year. PKP Cargo would make a cash payment and contribute locomotives, while PMT's road and fuel business would be transferred to other parts of the KGHM group.
KGHM President Miedź Herbert Wirth said the deal is in line with the group's long-term strategy of focusing on its core business, and 'an industry partner for our railway operations will enable us to reduce investment in this area while strengthening PMT's position on the railway freight market.'
PKP Cargo CEO Adam Purwin said co-operation with KGHM was 'a perfect example of our strategy to strengthen PKP Cargo's market position domestically and improve our offerings for large industrial groups which operate their own railway freight services'.
PKP Cargo has called tenders for the supply and maintenance of 15 multi-system electric locomotives equipped to operate in Poland, Germany, the Czech Republic, Slovakia, Austria, Hungary and the Netherlands, with an option for five more. Delivery is required between August 2016 and March 2017.