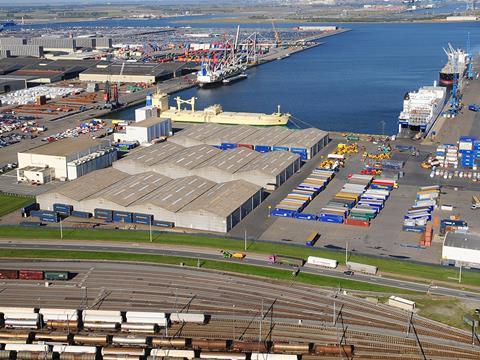 EUROPE: H&S Container Line is to introduce a second weekly freight service between Andernach in Rheinland-Pfalz in Germany and the Belgian port of Antwerpen, with financial support from the port authority.
Around 64 million tonnes of freight were carried between Antwerpen and Germany in 2015, the majority by water but much of it by road. In October 2016 the port authority called for proposals to improve rail connectivity with the Rhein-Ruhr and Rhein-Main regions, offering financial support for a limited period.
H&S Container Line sought support for a second service on its Andernach route, where the first was launched in December 2016. 'The subsidy from the port authority will enable us to offer a sustainable rail product both for customers in Antwerpen and for those based in the Rhein region, to supplement the already well-developed barge services', said CEO Heiko Brückner. Traction is provided by DB Cargo.
Several other rail operators also submitted proposals. Although not all of these met the conditions for financial support, B Logistics has introduced a new service to Ludwigshafen and DB Cargo has begun operating to Wanne-Eickel and Mannheim.
This was the second time that the port authority had called for proposals covering specific regions, with the launch of services to Poland, the Czech Republic and Austria being supported last year.
'Although our financial support has to be limited in order to comply with the rules for state subsidies, it still provides useful help for rail operators to introduce additional services, since the rail market is very capital-intensive', said the port authority.