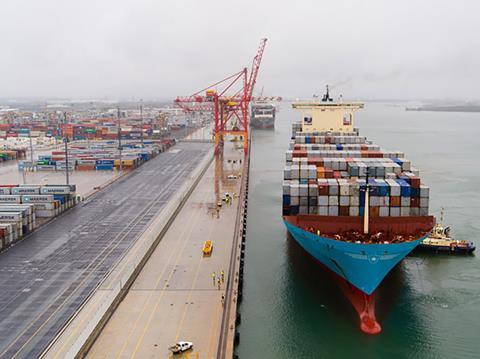 AUSTRALIA: The Queensland and federal governments have agreed to jointly fund a A$1·5m independent study into improving rail freight connections between Acacia Ridge and the Port of Brisbane. This could include the construction of a dedicated freight line.
To be completed in the next 12 months, the study will take into account current and future demand for rail freight to and from the port, existing infrastructure capacity and the potential impact of the Cross River Rail project and other schemes to improve passenger services.
An Infrastructure Australia report released last year said a dedicated rail freight link to the port was a high priority, and savings of A$66m could be realised if the governments acted quickly to protect the corridor.
'Significant analysis was undertaken as part of the 2015 Inland Rail Business Case which found the existing line could continue to serve the port until 2030', said federal Deputy Prime Minister and Minister for Infrastructure & Transport Michael McCormack on April 3. 'The new joint study will now assess a range of immediate and long-term options to ensure freight continues to move efficiently.'
The Australian Logistics Council and the Australian Railway Association welcomed the announcement, saying a dedicated line would be 'critical to unlocking the full economic benefits of the Inland Rail project'.