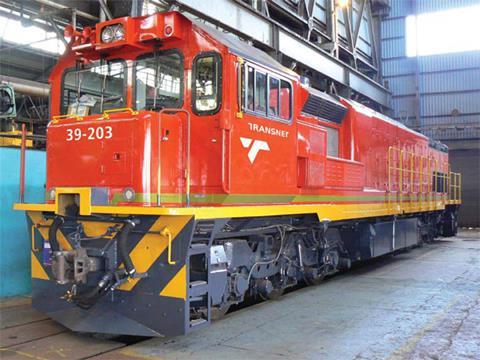 SOUTH AFRICA: On June 1 Transnet announced the start of its 'biggest private-sector participation project to date', issuing a request for proposals as it seeks to award a 20-year concession to design, build, operate, maintain and transfer an intermodal terminal at Tambo Springs, east of Johannesburg.
Expected to be operational by 2019, the terminal will initially have capacity to handle 144 000 TEU a year, with an option to increase this to up to 560 000 TEU 'depending on demand'. As well as terminal infrastructure and equipment, warehousing and facilities for handling refrigerated traffic, the project includes a rail yard that will operated by Transnet Freight Rail.
Transnet currently operates five terminals in Gauteng, including the City Deep Container Terminal in Johannesburg which it says is Africa's largest inland port. Expected to create 50 000 jobs, the new Tambo Springs facility is one of three major terminals that Transnet is planning to build in Gauteng over the next 20 years, under a government strategy aiming to unlock industrial development while boosting export capability.