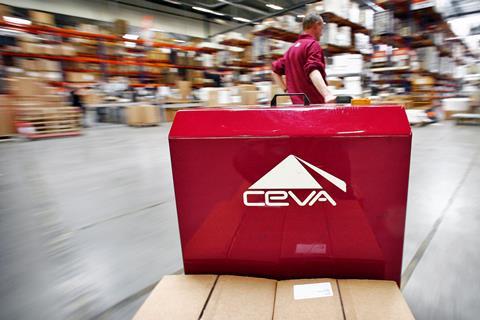 ASIA: CEVA Logistics has launched a 'truck-rail-truck' service to keep freight moving between China and Southeast Asia, where the Covid-19 crisis has led to fewer flights, capacity limits, operational restrictions and waits of up to four days for road traffic crossing the border between China and Vietnam.
CEVA Logistics picks up shipments up across southern and eastern China, and loads them into 45 ft high cube containers which are then transported on thrice-daily cross-border trains to Vietnam.
The company says the export documentation requirements for rail are the same as for a road-only service, but customs clearance can be achieved within 3 h.
Once in Vietnam the goods are transferred to lorries for delivery across the country and as far as Thailand, Malaysia and Singapore.
'With our TRT, serious traffic jams at the border crossings can be avoided', said CEVA Logistics Chief Operating Officer Guillaume Col. 'During the Covid-19 pandemic, it really is the best solution for customers wishing to move urgent shipments between China and Southeast Asia. As a pioneer in TRT service, we will keep exploring our road and rail network between China and Southeast Asia to further develop these services.'