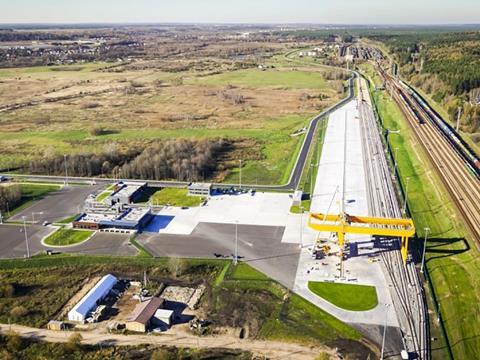 LITHUANIA: The government has designated planned freight terminals in Vilnius and Kaunas as projects of national importance, and appointed national railway LG to implement them.
'The public logistic centres in Vilnius and Kaunas are projects of strategic importance', said Minister of Transport & Communications Rokas Masiulis on February 20. 'We hope that their establishment will help to attract foreign investors and to ensure proper interaction of various transport modes in the European transport corridors'.
The terminals are to be financed from public and private sources. The €22m Vilnius terminal on a 26 ha site next to the Vaidotai yard is planned to open in 2030 and would include logistics, warehousing and manufacturing facilities. The €10m logistic centre covering at least 12 ha at Palemonas on the outskirts of Kaunas is planned for completion in 2026, to align with the opening of the Rail Baltica 1 435 mm gauge line from Poland to Estonia.
Project of national importance status for the proposed logistics centres at Šiauliai and Klaipėda has been revoked, but could be reinstated in the future.