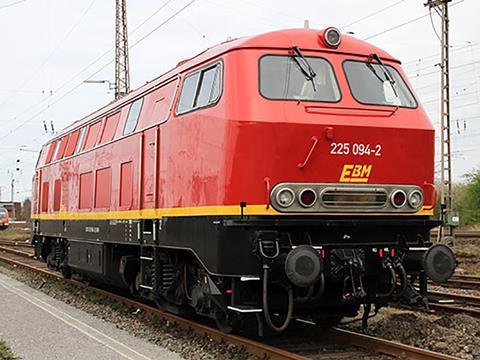 EUROPE: Austrian Federal Railways' Rail Cargo Group announced its acquisition of German freight haulage, shunting and locomotive hire services business EBM Cargo GmbH on September 23.
Founded in February 2010 and based in Gummersbach east of Köln, privately-owned EBM Cargo has an annual turnover of €5m and 'extensive knowledge of the Rhein-Ruhr area', according to RCG.
EBM Cargo has been rebranded as Rail Cargo Carrier – Germany, and will managed by Frank Zelinski, one of its two founders, alongside Anton Forstner of RCG's Production Management Division.
RCG said the expansion of in-house haulage forms a key part of its strategy to offer 'high-quality' services using a modern pool of cross-border locomotives in its core markets of Austria and Hungary and eight other countries in central and southeast Europe.
'In-house traction provision allows us to offer customers higher quality levels, particularly in cross-border traffic, as well as on our intermodal service between Duisburg and Wels on which we have been running 10 trains per week with EBM Cargo since August', said RCG board member Erik Regter.